City Manager's Report
For week ending July 23, 2021
Construction Activity
It is that time of the year! Several contractors started working throughout the city on July 19, 2021. These contractors will be working on stormwater and ADA improvements in advance of the King County paving project.  Crews will be working on the stormwater system from July 11  through July 30th around SW 184th Street, SW 183rd Street, and Shorebrook Drive. Starting July 26, 2021, King County will begin work as part of the 2021 pavement preservation plans. Work will be performed on the following street locations:
SW 183rd St (East of 4th Ave SW)
SW 184th St and 2nd Ave SW (East of 4th Ave SW)
SW Shorebrook Dr (West of 12th Ave SW)
SW 189th Pl (East of 4th Ave SW)
4th Ave SW (South of SW 200th St)
SW 206th St (West of Marine View Dr)
City staff will try and keep the project timelines updated as that information becomes available from the contractors.  Contractors are responsible for notifying residents if driveway access becomes limited.  Thank you in advance for your patience and cooperation. If you have any questions, please feel free to contact Public Works Director Ken Courter (206) 248-8269 or Stormwater Coordinator Jessie Medrow at (206)248-8256.
National Night Out – August 3, 2021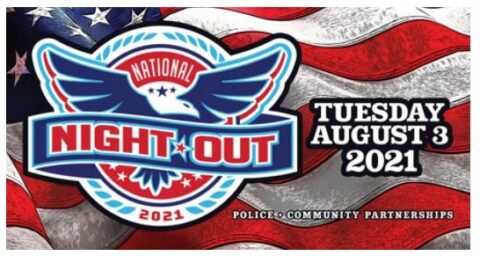 After a brief one-year hiatus for the pandemic, we will resume National Night Out this year on Tuesday, August 3rd, 5:30-7:30 at City Hall Park.  National Night Out is a national community-building campaign that promotes police-community partnerships. It is a great way to meet your Police Officers, and free pizza will be provided.  We hope to see you there!
Shakespeare in the Park 2021 is coming!
The City of Normandy Park and the Burien Arts Association are pleased to present two evenings of Shakespeare plays this summer in collaboration with GreenStage,
Saturday, July 31 @ 7: 00 PM: Backyard Bard, an evening of abbreviated versions of The Tempest and Twelfth Night
Saturday, August 7 @ 7:00 PM:  Midsummer Night's Dream
Join us in Marvista Park for this free event; visit https://greenstage.org/shakespeare-in-the-park-3/ for more information. Distancing of family groups on the grass and masks may be required depending on the state COVID-19 regulations at that time. Thanks to the Normandy Park Arts Commission and the Washington State Arts Commission for their support.
Calling All Normandy Park Businesses
The city is working with its partner economic development organizations Seattle Southside Chamber of Commerce and Highline Small Business Development Center to conduct the 2021 Normandy Park Businesses Survey. This is an update to the 2019 survey. Please fill it out if you are a Normandy Park-based business—whether operating at home or in the commercial areas. We know your time is under stress and valuable, but it is also so valuable to be able to document your thoughts regarding the state of business in Normandy Park as we come out of the pandemic and continue our Economic Development implementation work.
If you have any questions, please get in touch with me at [email protected]. Have a great week!
– Amy Arrington, City Manager
City of Normandy Park
801 SW 174th Street
Normandy Park, WA 98166
(206) 248-8246 (Direct Phone)